IT Solution Implementation for crew management
We have implemented and introduced an IT solution for effective crew management and visulization service towards our customers. This solution can handle all of work procedures from crew request reception to performance report extraction with flexibility and reliability.

Also, each customer can check and acknowledge crew's status in real-time by PC & Mobile application when necessary. If difficult to use, our bilingual staff is available for support by e-mail or one-on-one video meetings.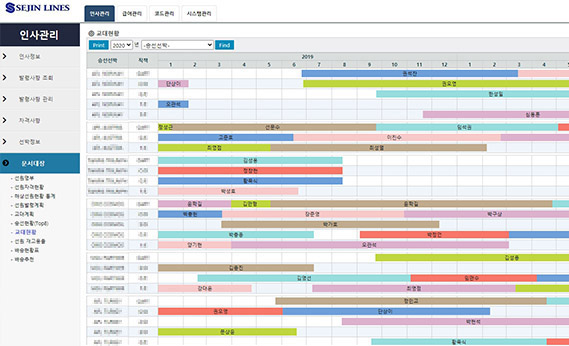 ▲ Boarding Status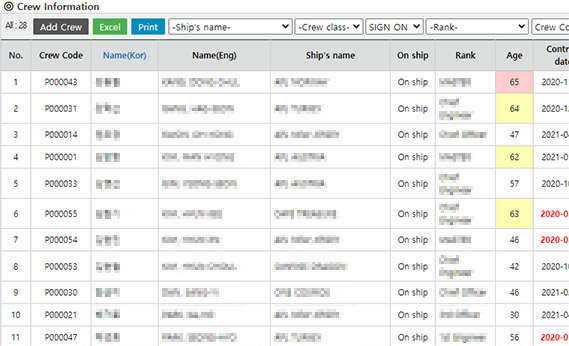 ▲ Crew Information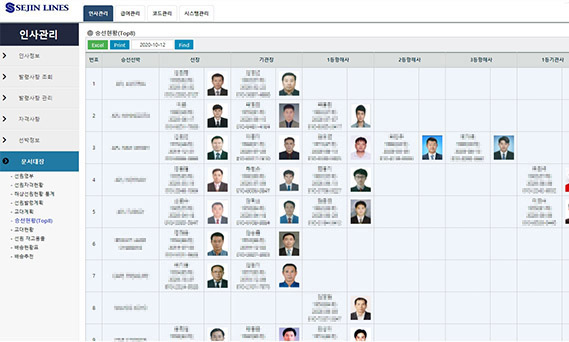 ▲ Marine Crew List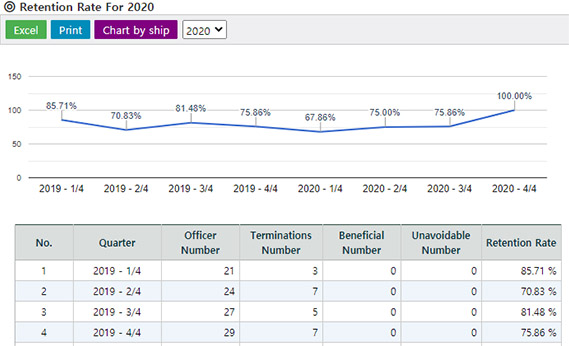 ▲ Retention Rate